Patient Web Portal and Mobile Application
The majority of the population today prefers access to the Internet and other services through their mobile devices. It means healthcare services are not aloft from the increased mobile usage trends. This is one solid reason for why hospitals must have patient web portal or a mobile application. Of course, mobility has myriads of advantages when you think of healthcare domain.
Patient portal/application gives patient an ability to choose his or her own method of communication, be it emails, text messages or app notifications

It is also possible to capture important personal information of the patient from portal/mobile to reduce the time and errors at counter

By involving patient directly in to health delivery process, he can access his information like Test reports timely and responds quickly with provider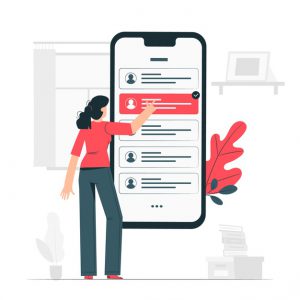 As patient himself takes appointment , makes payment and requests for prescription drugs it relieves staff for more productive work

As patients are reminded of their appointments, chances of being absent at appointed time are less

Portal/application is an easy option for patient to communicate rather than to call. This in turn reduces the responder's task of attending calls .Instead she can focus on assisting patients physically waiting at the counter
These tools can improve not just patient engagement and health outcomes, but a physician practice's bottom line.